No, it's not a blood pressure tester. It's an inflatable shim sold by Calculated industries. What in the world would you do with an Air Shim? Well, you could hold a window in position (by yourself) while setting the permanent shims, or prop up a door slab during installation without scratching the hardwood floor. Use it to align base cabinets or level appliances. You could even trick your big, burly buddy by betting him that your 10-year-old can pick him up off the ground… you will win that bet because the Air Shim is easy enough for anyone to pump and it holds up to 300-lbs. Deflate it as slow as you want for uber precision adjustments.
Adirondack Chairs in Tennessee Cedar Wood Growing up in Central New York and spending years in the Adirondack Mountains, I grew up seeing all types of Adirondack chairs. But it was not until I moved to middle Tennessee that I attempted to build Adirondack chairs myself. I found plans that gave me the basic design to build the adult chairs. I made some adjustments in order to fit them into my style and the type of wood that I have available. I found a cedar mill within an hour of my shop that allows me to purchase rough cut lumber. Because of the nature of rough lumber I am buying wood that is actually thicker, wider and longer than wood purchased at a brick front store.  Where a nominal 2"x 4"x 96" bought at a local lumber store is actually 1.5 x 3.5 x 96. The cedar I purchase is 2 ¼ x 4 ¼ x 102 inches. Once run through the surface planer to clean up the roughness and sanded, I am able to build with actual 2" x 4" or 2" x 6" lumber. This makes the chairs heavier, sturdier and more durable. Because of the size of the wood I assemble the legs and main supports with 3/8" carriage bolts. The arms, seat boards and backs are all assembled with 2" to 3" exterior screws. I predrill all the holes prior to inserting any screws. I do this because cedar, or any wood for that matter, can split at any time. The actual finished chair stands 38" tall x 39" long and 33" wide. They weigh about 35 lbs. and can seat a large adult very well but also comfortable for my tiny framed wife. The rise of the seat from the knees to the ground for your feet is 13 ½ inches. The seat reclines backward naturally but not so much that it is hard to stand from a seated position. The back is curved to support the natural curve of your back allowing for a more comfortable fit. The back is 32" tall to support even a taller person. The arms have been described as looking like whales so they are narrow where they fasten to the back of the chair and wide in the front for a cup, a book or even a laptop if you choose to work outside. *DISCLOSURE: Some of the links below are affiliate links. If you chose to click through and make a purchase I will earn a commission but there is no additional cost to you. It helps compensates the business for the time spent creating these posts. THANK YOU! Child's Chair: The smaller child chairs are added to match the adult chairs to finish the family. These also are made with rough cedar milled and sanded to size to make the chairs sturdy. As with the adult chairs the wood will be thicker, wider and stronger than nominal wood. I use all true 1" lumber for the
Bought 2 of these, one for the wife and one for me. We have a project we are doing that required cutting lots of MDF(medium density fiberboard) which is not good for you to breathe or get in your eyes (very tiny particles). I picked these because people said they worked well with glasses (which i wear) and because they had full protection from flying debris and also from the airborne dust.
Reclaimed Wood from Corn Crib HOW TO DESIGN AND BUILD AN ENTRY WAY COAT RACK AND BENCH There was a door in granddad's home the client wanted to preserve and wondered, if they provided the wood, could I build an entryway coat rack and bench using the door as part of the build. The wood they wanted to provide, well, that was from the family owned Tennessee corn crib that had been torn down and they didn't want to lose the wood or the memories. Not only was this a corncrib but it was eventually used by the great grandchildren as a play house. So for the client there are as many memories in this build as there are colors. THIS PROJECT TRULY DEFINES THE "CUSTOM" in BAYNE CUSTOM WOODWORKING. I spent some time to design a simple layout in @sketchup_official so the client could approve the idea I had in mind. The wood showed up in two deliveries so we stacked it outside because this was the first time I worked with barn wood. I did not want to introduce possible termites to my shop. So my first call was to my pest guy asking how I would treat the wood for termites. Much to my relief he said I had nothing to worry about. This was "real" wood! Not nominal at all, nominal is how we buy our wood at a local hardware store. Where a 2×4 is actually 1 ½  x 3 ½ . These 2×4's were at least 2"x4"'s if not more and were hard, heavy and dusty, did I say heavy? After cutting to length on my handy @DewaltTough miter saw, I had to take them to my @ridgidpowertools table saw and square up the bottoms only.  I was very careful not to lose any of the original saw marks and character because that would ruin the entire purpose. For someone who likes clean, crisp edges, this was a bit of a challenge. I used @kregjig Kreg Jig® K4 Master System to join all the pieces of the base, the seat frame and the supports to join the two together. I was very careful to hide all of the pocket holes so they could not be seen from any angle. I used Titebond Products original interior wood glue to join all the pieces together. The next item was to assemble the back which included grandad's door as the center piece. The door was only 71 ½ tall which determined the overall height of the project. Part of this back also includes two live edge pieces that we picked to use as the "L" shaped wings or side walls. The door measured 24" which left me with 6" on each side to make up the final size of 36". So I chose two of the straightest boards that were closest to 6" and cut them to width so as not to waste any wood or lose any character. I used the Kreg Jig® K4 Master System
Leave your tabletop longer than necessary until the sanding is done, then cut to final length. Most tabletops are too wide to trim on a tablesaw, even with a crosscut sled, and this is where I use a hand-held circular saw. Clamp a guide strip so it's square to one edge, then follow it with your saw. Repeat the process on the other end, then carefully use your hand-held belt sander to remove any blade marks on edges. It sounds like a coarse process, but you can get great results this way.
OK, the Long Ranger's been around since Marconi. But we love it. Simply put, this Long Ranger III Remote Dust Collector Switch is a remote system for turning on your dust collector out in the shop from whatever tool you're operating. It plugs into the wall, you plug your dust collector into that and you're done. Push the button on your remote and it fires right up. It's saved us about two years and 1,300 miles of walking back and forth to the dust collector switch.
In stock expedited shipments will ship the same day, or the next business day for orders placed on a weekend, if the order is placed before 12 PM Central Time. Non-expedited orders are processed for shipment within two business days of payment verification, excluding holidays. You will receive a shipping confirmation e-mail once your order has shipped. The e-mail will provide your tracking number and link to the shipping carrier's tracking page.
Screwdrivers are another must-have in the woodworker's set of hand tools. Not only will you need Phillips and slot, or flathead screwdrivers, you'll need star drivers and Torx drivers, too. A quality construction is vital to a good set of screwdrivers. So many of them are made out of soft metal, and the first time you put any "oomph" behind them, they strip out, becoming absolutely useless.
A piece of 1/2" plywood offers the best approach for determining the optimal size and shape of your tabletop because it lets you test and tweak various options in 3D. Cut the plywood to the maximum size you might want, set it up on something in the place where the finished table will go, then live with it for a while. Should the top be narrower? Shorter? Now's the time to find out. Saw some off your plywood mock-up if need be, then live with the new size until you've found the sweet spot.
What makes this JCB Teleskid machine unique is it's one-of-a-kind telescoping boom, which gives it the ability to reach a variety of places. The Teleskid's telescoping boom gives you eight feet of outward reach. Plus, its one armed design gives you 60 percent more visibility than similar twin-armed machines. With a fully extended boom the Teleskid can lift up to 1600 pounds. With the boom retracted that weight capacity goes up to an impressive 3695 pounds. To find out more about the Teleskid from JCB, click here.
We have a small dining room area in our farmhouse that is separate from the living room and kitchen. The area is much smaller in space than our last house. I was little confused that our typical rectangular farmhouse table was not going to cut it. So, I walked in I came to know that we needed to build a round dining table. So, I searched for a plan design idea and build a very own round farmhouse dining table. I was an amazing DIY plan, I just love it!
Clamp curved caul edges inwards so they align tabletop boards in the middle, then torque up the main clamps to draw the boards together. If the width of boards you're using allow it, pre-glue boards for your tabletop in sections that are just narrow enough to fit within your thickness planer. Run these through the planer to clean and level the glue joints, then move back to clamps for final glue up. Working in stages like this reduces the number of glue joints you need to sand smooth and level later.
Woodworking plans for difficult projects, will list which tools you need to use and show you the areas where you still need practice. Come back to the advanced woodworking plan later on, after you have had more practice with your woodworking tools doing basic projects which steadily build your skill level. To gain the skills for advanced woodworking, you really need to try as much variety as possible, so that you broaden your experience. Making 100 coffee tables that are all the same will not make you a skilled woodworker but making 100 different tables of all kinds and sizes, will certainly make you a skilled woodworker.
For starters, this DIY wood table is for my son to keep his Lego projects and erector set buildings on. Secretly, it's for me because, in turn, it will keep the Legos from being scattered all over my house. We decided on measurements of 60″ long x 18″ deep for the table top. Now that I know how big I want our homemade table to be I reached out to Osborne Wood Products to find out what the next step is for building a table. They were super helpful and made it very easy to order the table base kit. We let them know the measurements for the table top as well as how much of an overhang. We then choose the traditional dining table legs in soft maple along with a 4″ wood skirt also in soft maple. The furniture kit came well packaged and rather quickly. 
Drill pocket holes from the outer boards to the inner board. Drilling the holes before adding screws prevents the boards from cracking. To create the holes, measure along the sides of the center board. Mark it about every 7 in (18 cm). You will need to use a very long drill bit, about 3 in (7.6 cm) wide, called a pocket hole drill bit. Drill at an angle down through the side boards and into the side of the center board every 7 in (18 cm).[4]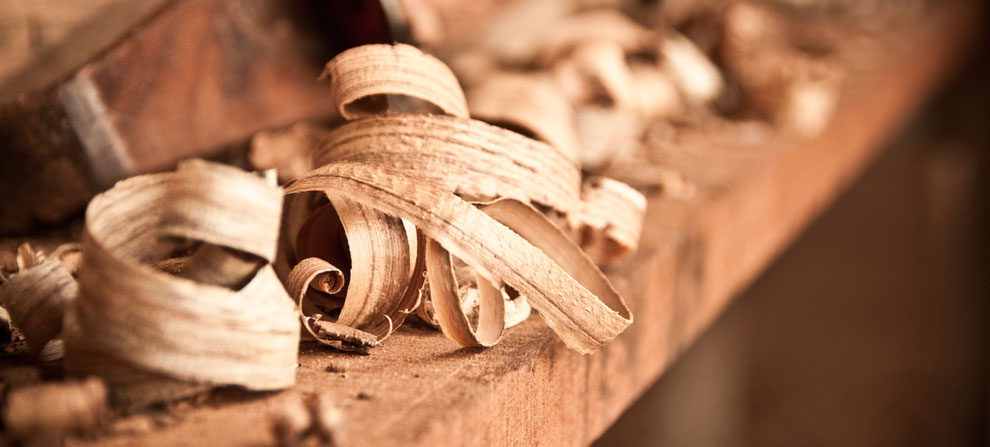 The Bosch Max FlexiClick 5-in-1 Drill/Driver System has one tool and five attachments. That means it can perform all kinds of tasks, like: screw-driving, drilling, right angle drilling/driving and offset driving close to edges. This tool/tools isn't going to replace a deck builder's 20v impact driver and drill, but it might be a great option for those smaller project that require a bunch of different operations, like knocking off a punch list at the end of a build-out. If you're moving around and don't have the space to haul around a bunch of dedicated tools this might be just what you're looking for. The Bosch 5-in-1 Drill Driver System is available online and in home centers for $199.00.
Clamp curved caul edges inwards so they align tabletop boards in the middle, then torque up the main clamps to draw the boards together. If the width of boards you're using allow it, pre-glue boards for your tabletop in sections that are just narrow enough to fit within your thickness planer. Run these through the planer to clean and level the glue joints, then move back to clamps for final glue up. Working in stages like this reduces the number of glue joints you need to sand smooth and level later.
Diablo's 3 piece Adjustable Cabinet Router Bit Set Diablo's 3 piece Adjustable Cabinet Router Bit Set features a rail and stile bit set and a Double Shear raised panel bit. Featuring TiCo carbide with titanium these bits provide a long cutting life and ultra-fine finish. Perma-Shield Diablo's high performance coating reduces friction and build-up on the bits. The ...  More + Product Details Close